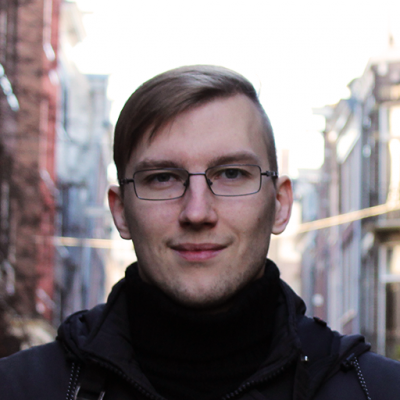 CEO and Co-Founder, Architect, Microsoft Certified Professional
I've started programming when I was fourteen years old, and since then, software development is my passion. I've started with C and C++, learned Assembly language, then switched to web site development using PHP and MySQL.
During my studies at the university, I had a full-time job at an outsourcing company where I was creating a cloud-based solution using C#, JavaScript and SQL Server. After getting my Master's Degree in Computer Science, I've joined a Dutch startup where I was responsible for the core architecture of the product and leading a software development team. 
After more than ten years of professional software development, finishing many pet-projects and having few part-time freelance jobs I've decided to start helping people on a larger scale. That is why I co-founded Divbyte!
Now, I am focusing on helping companies build their products, design software architecture, create and manage remote teams. In this way, I can combine my passion for software development and ability to solve complex problems.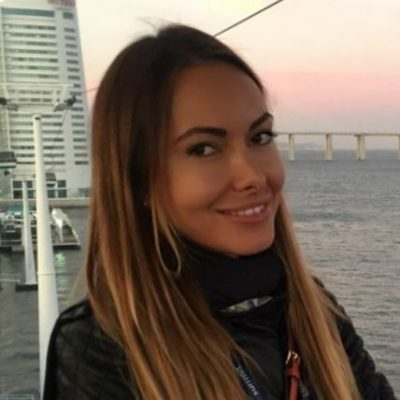 CCO and Co-Founder, Business Developer
Tatiana is a strong leader and business manager with diverse functional experience and proven track record.
She has more than eight years cross-functional management experience working for different software development companies, so she took the best client-oriented practices and implemented them in Divbyte strategy.
As a business development manager, Tatiana is responsible for communication with customers, development, and implementation of major projects. She has an extensive experience selling enterprise solutions, eCommerce solutions, financial and custom software development solutions.
She speaks fluent English, Russian and Ukrainian.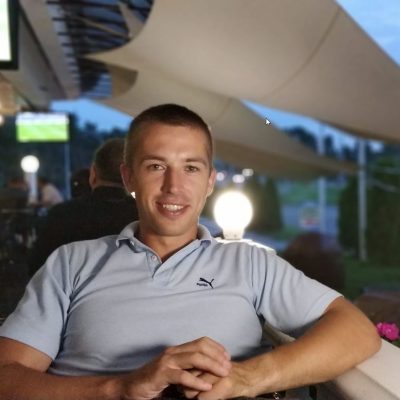 Senior Software Developer, JavaScripts, Node.js
Dmytro is a talented Senior Software Engineer with more than five years of experience in commercial web software development.  
After getting his Master's Degree in Computer Science, he has focused on professional web-based development using JavaScript, Node.js, HTML, and CSS. By working for a few major software development companies in the past, Dmytro became a top-notch developer who is ready to solve complex problems and share his experience with the team. As a crucial part of Divbyte's team, Dmytro is responsible for frontend development and mentoring less experienced developers.
Throughout his career, he worked with many JavaScript frameworks, including but not limited to React.js, Angular, Polymer, Electron, Ionic, and others. He mastered his HTML and CSS skills by building responsive and scalable websites and hybrid mobile applications.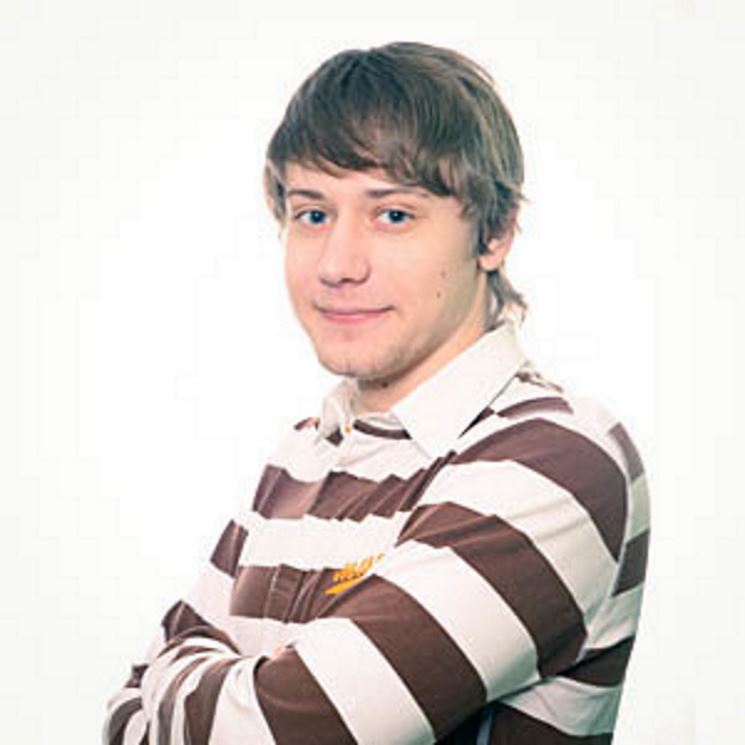 Frontend Developer, JavaScript, HTML, CSS
Sergei is a young, very passionate, and talented frontend developer. He has proven ability to learn fast and integrate into the team without any problems.
After working as a Polymer developer at our company, he has successfully learned new frameworks (Angular and React) and now helping our customer to build his Single Page Application with a rich user interface.
Sergei is a good example of a fast learner and dedicated person who is absorbing knowledge and is able to immediately apply that knowledge to the project to solve real-world business problems.
Become a part of our team